About Piccadily Sugar & Allied Industries
The Piccadily group is one of India's fast growing group with diverse interest in Hotels, Sugars & Distillery. Although the group started with Hotel Business in the year 1975, it entered into Sugar Industry and Distilleries in the year 1993/2004 respectively.


| | |
| --- | --- |
| | |
| Sugar | Distillery |
Piccadily Sugar & allied Industries Ltd. (PSAIL) was incorporated on 15th March 1993 as a public limited company. PSAIL spread over an area of 164 acre of land and set up a plant for manufacture of white crystal sugar with installed capacity of 2500 TCD along with the facilities for Co-generation of power at village- Hamjeri, Jakhal Road, Patran of Distt. Patiala (Punjab).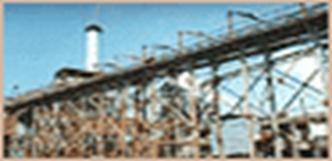 PSAIL entered into an agreement with Punjab Government for setting up a Mega Integrated Project for sugar mill expansion with co-generation of power, Rice Mill & distillery cum grain processing complex along with manufacture of related products through backward and forward integration for optimum utilization of bio-wastes besides recycling of existing product and steams to yield renewable energy, by-products and additional products.
The eco-friendly 8 MW cogeneration power project expandable to 15 MW was established for decentralized generation of portable / surplus power, mainly from renewable sources of fuels i.e. bagasse and rice husk.. The sugar mill is being expanded to through additional 2500 TCD of Cane to have an overall 5000 TCD mill through the state of art sugar manufacturing process and for the products like white crystal sugar, sugar cane wax and bio compost etc.
The company also entered into setting up a distillery in the year 2004. for production of 75 KLPD capacity rectified spirit (RS)/extra natural alcohol (ENA) along with backward integration to produce rice grain fines in addition to setting up of maltery, brewery with a capacity of 200000 HLPA.
The integrated project as above makes available required bagasse, cane trash for the generation of power. A Rice Mill will also be installed to provide the grain fines for the grain based distillery to manufacture ENA/ RS/ Ethanol.
A bio-compost plant has been setup to take maximum advantage of the product stream which can be re-cycled for manufacture of by-product.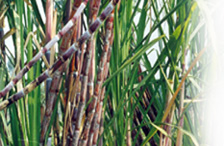 The present capacity of sugar mill is 2500 TCD. During the current crushing season the unit has run 106 days up to 31.03.2008 and has crushed about 17.61 lacs qtls of sugar cane and produced 158535 qtls of sugar with a total manpower of 500 technical and non technical

Person.
The co-generation power plant 8 MW capacity expandable to 15 MW capacities along with existing power turbine operates on mill bagasse during average 150 season days of sugar mill. At design levels it will generate export 36.70 Million KWH through PSEB grid or sale to PSEB. All steam and power requirements of the sugar mill, co-generation, auxiliaries and colony will be met internally from the co-generation plant.
In addition to above the distillery unit with a capacity of 75 KLPD in the sugar mill campus was established in the year 2004. It manufactures not only rectified sprit (RS) but ENA, Punjab Medium Liquor (PML), Denatured Sprit (DS) using spoiled wheat, rice grain fines, molasses as well as required quantity of secondary juice available from sugar cane crushing during the season operation and use own molasses during off season/season operation. During the year 2009-10 the Distillery unit has produced 1010497 cases of Punjab Medium Liquor (PML) A team of 180 technical and non-technical persons are working in distillery.
The company also proposes to manufacture ethanol from its existing distillery plant from the raw material sufficiently available in house. The spent wash generated is effectively treated by using the in house press mud through bio-composing plant.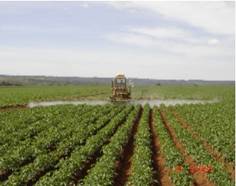 The company is going to set up brewery with the capacity of 200000 HLPA
expandable to 500000 HLPA in the existing campus of sugar mill and distillery. The matter is already is under process with various departments. We have also entered into an agreement with M/s PRAJ INDUSTRIES LTD., PUNE for supply and errection of plant and machinery.